I want this for Halloween soo bad! I've got the corset already. I just need to put together the skirt and fancy up one of my several witch hats. I'm getting my tulle from
The Tulle Shop
. Great website and amazing prices! The black has been out of stock for over a month now, so mine will be dark purple, orange, kiwi, & black polka dots.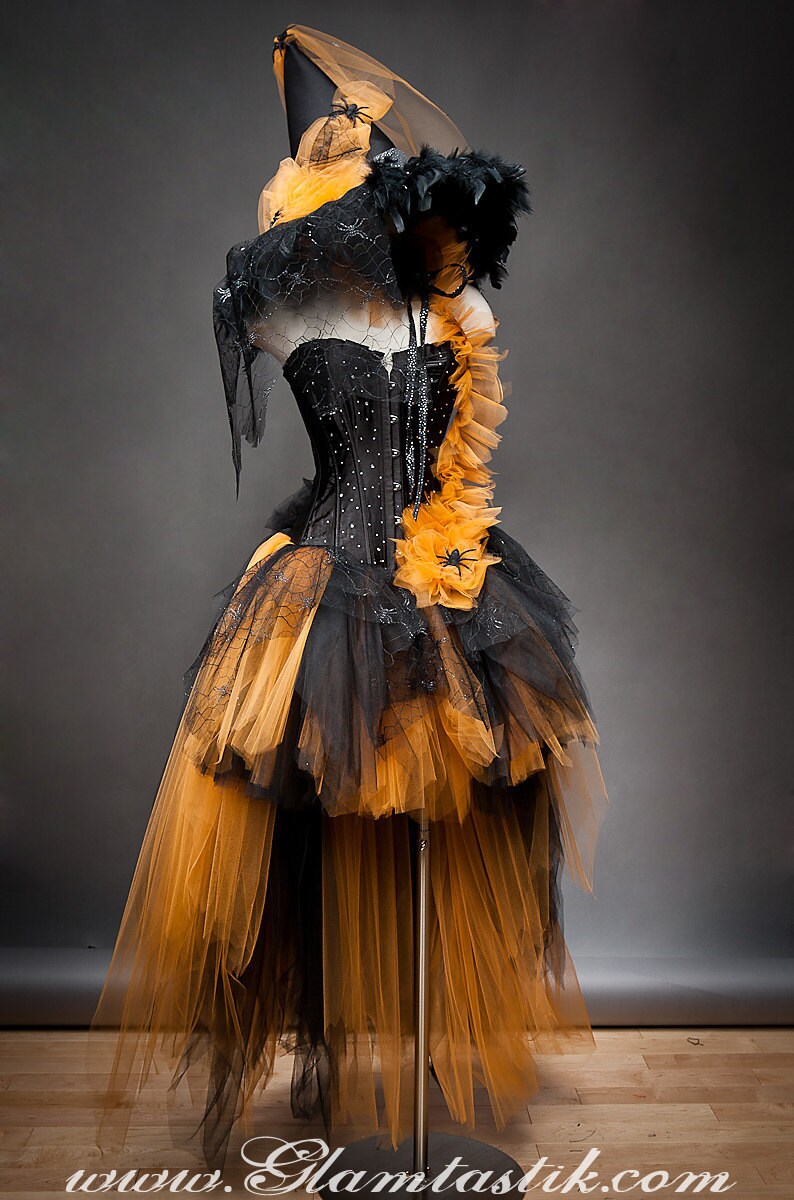 I do plan on making the back into more of a bustle skirt instead of just the one length. I won't make the boa though. I need an idea for a shirt to wear under the corset. Mine is a bit small for me nowadays and I plan to wear this to work, so I have to make it more modest.
I think I'll make a tutorial on how to do it too. I just need to pick up some nice elastic or wide ribbon and I can get started!